Expanded potential
A brilliant charity in need of similarly brilliant branding & website, and a less confusing name.
Social Life Opportunities (SoLO) is an inspiring charity which enables its members (people with Learning Disabilities) to enjoy an active social life. Based in Solihull and Birmingham, SoLO reviewed its name to reflect the social aspect of their services at the same time as refreshing their website. The name of the organisation has transitioned, over the years of its exponential growth, from its original name of Solihull Leisure Opportunities to SoLO Life Opportunities and SoLO is well known in the area and is much valued but they recognised that the name could be confusing and misleading. The social aspect of SoLO is vital to its members who often experience exclusion, so its new name really expresses what it offers to its members.
3
Presentations
of work in progress, to the project team, trustees and to all staff. Hugely valuable in maximising ambition, minimising risk and keeping everyone on board.
24
Discussions
with peer-only groups representing all stakeholders and key audiences. Essential gathering of front line information from those who operate and interact with the charity, day-to-day.
1,252
Stakeholders
consulted via email surveys, informing everyone why change was under way and giving them an opportunity to influence it.
"Staff and volunteers alike really appreciated being consulted. It made a big difference."

Board of Social Life Opportunities (SoLO)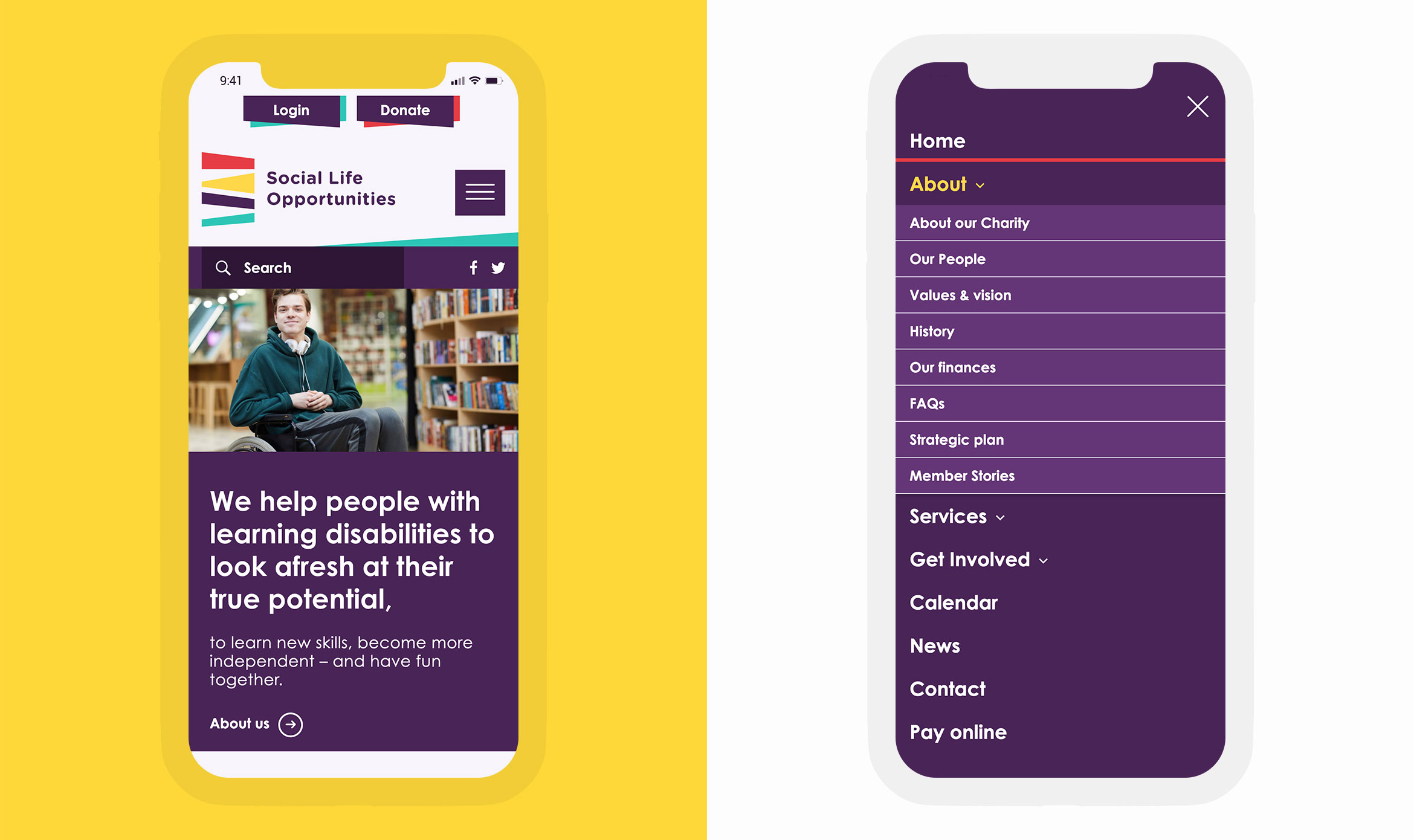 Love is dangerous
When a charity is so greatly loved, renaming and rebranding is especially sensitive.
The wonderful strength of affection that so many of those involved have for SoLO – and, by extension, for the words and images which represent it – was potentially the trickiest part of this project. Names are sensitive at the best of times. On this occasion, we were toying with something incredibly important to SoLO's 1,000+ members and their families.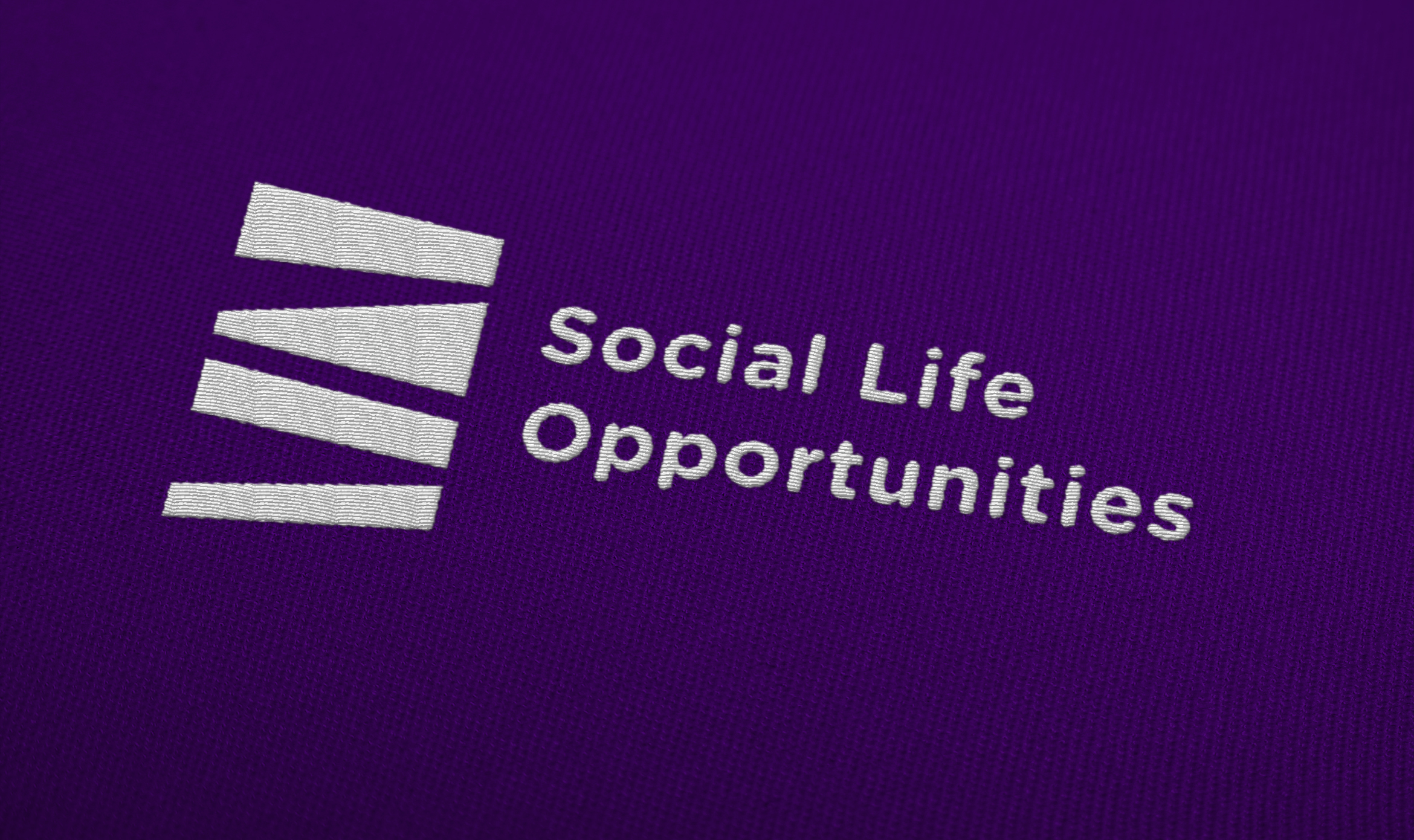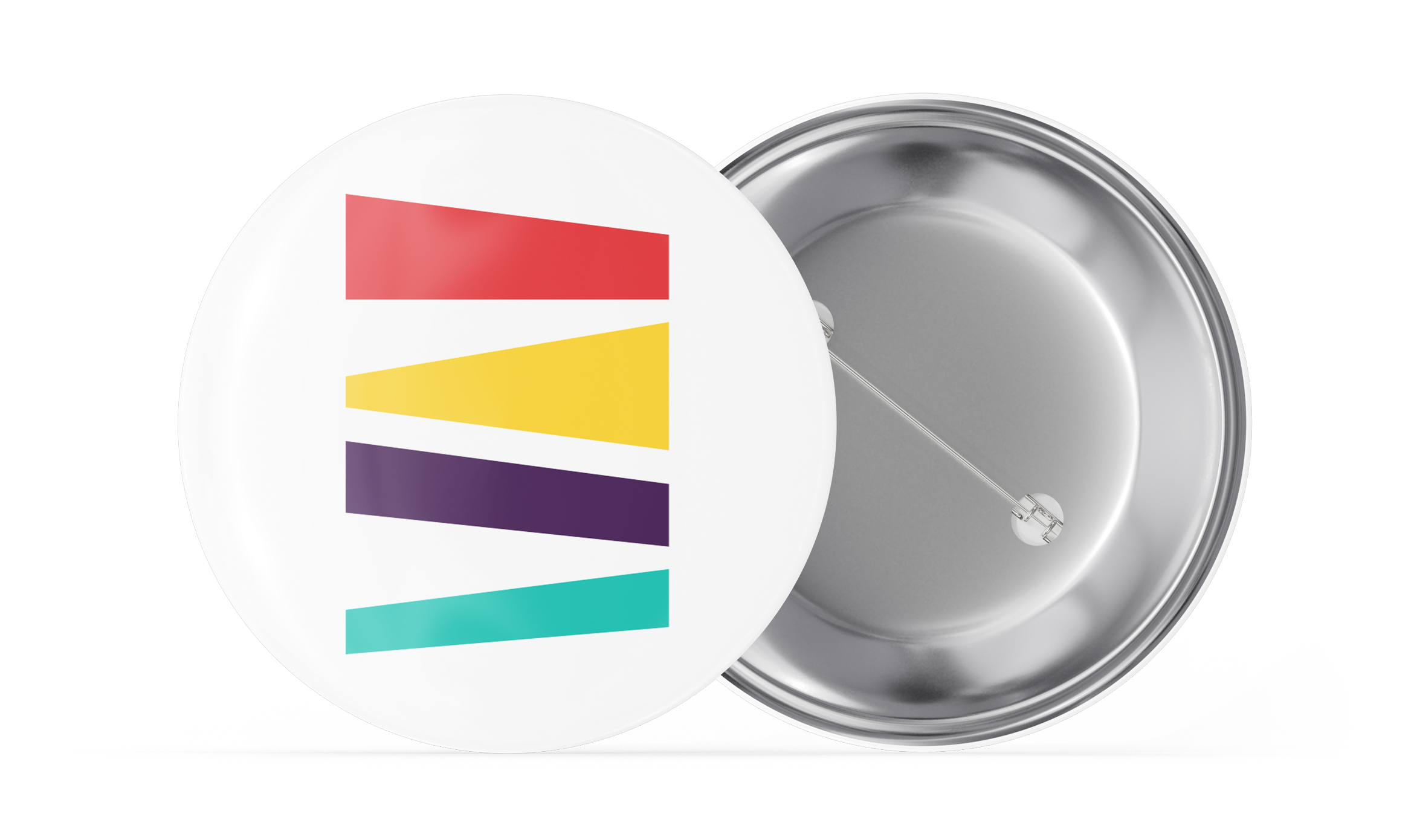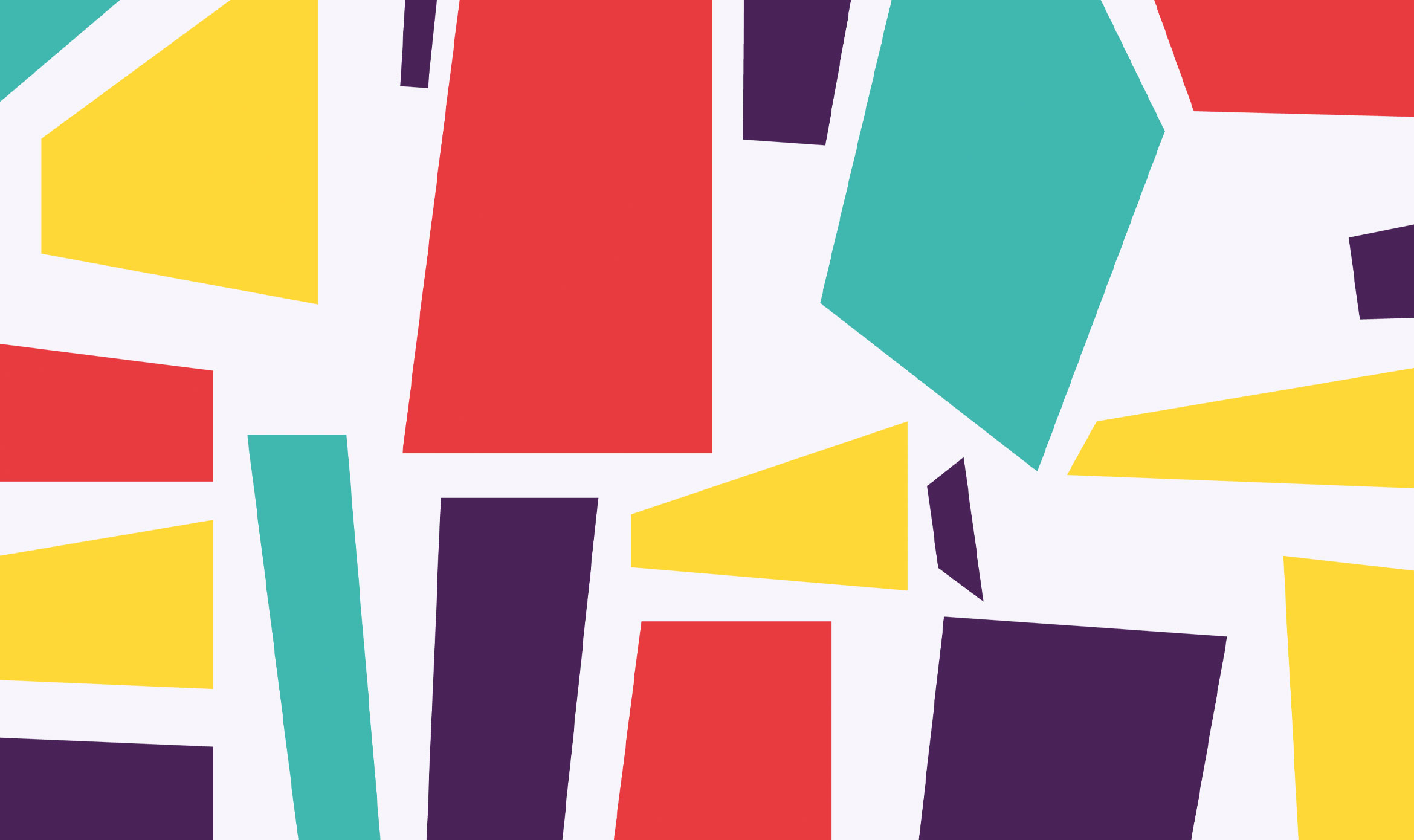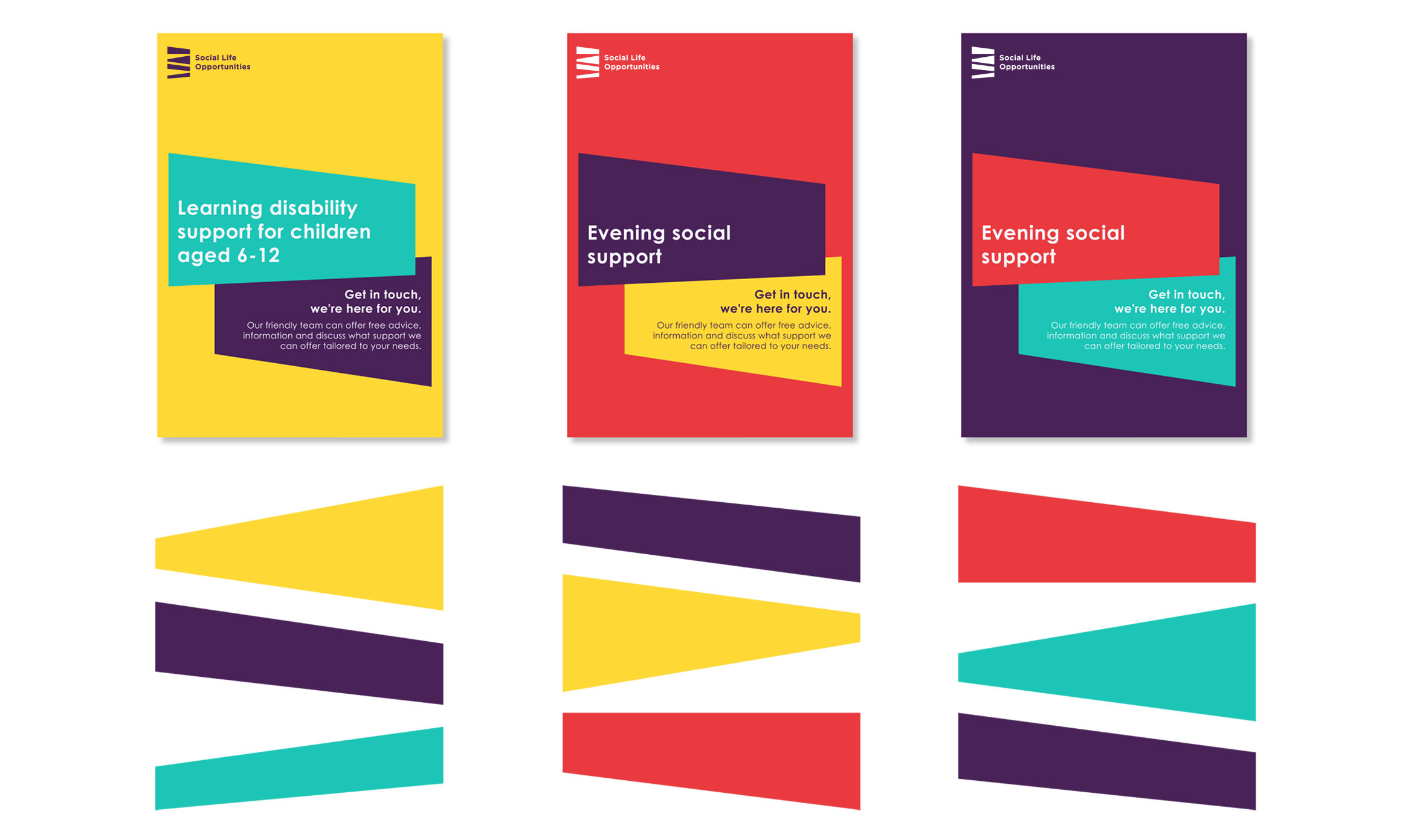 Learning together
Broad consultation to find out essentials and foster goodwill.
The collaborative Real Branding process came into its own here. We obtained views from staff and trustees at every level, as well as from potential new members, social care professionals and, via short online questionnaires, all 1,000+ members. We then reported back to them and got responses to work in progress.
Our solutions, in relation to both the restatement of SoLO's purpose and its branding, involved retaining key elements, whilst making them more sophisticated and practical. The name change exemplifies this: the SoLO name is retained for informal use, but the name in full is changed to Social Life Opportunities. For the branding we used almost the exact same colours, in much more sophisticated ways. This approach enabled us to develop a website which is at once familiar and transformative, not least in its usefulness to members wanting to see what's on and to pay for events.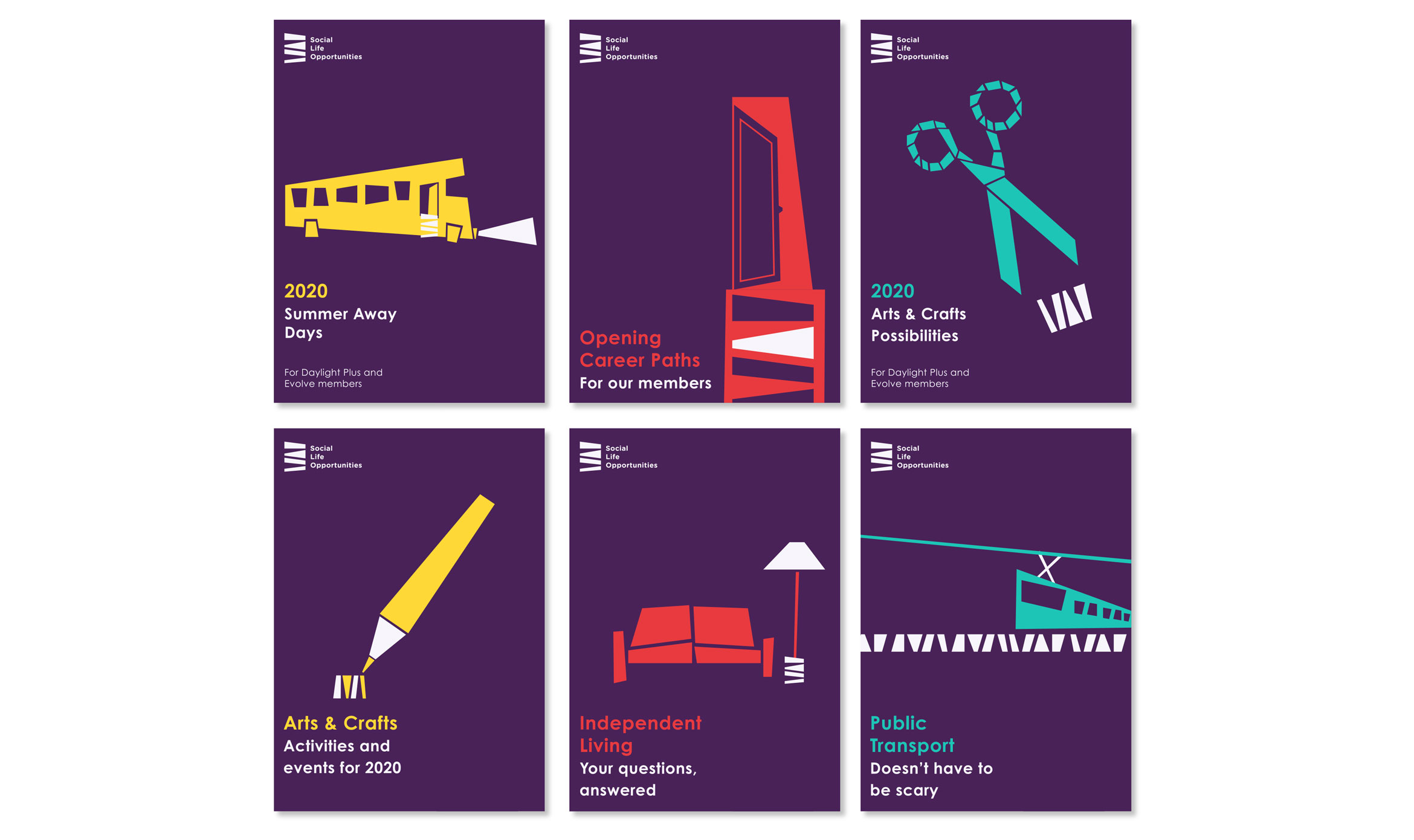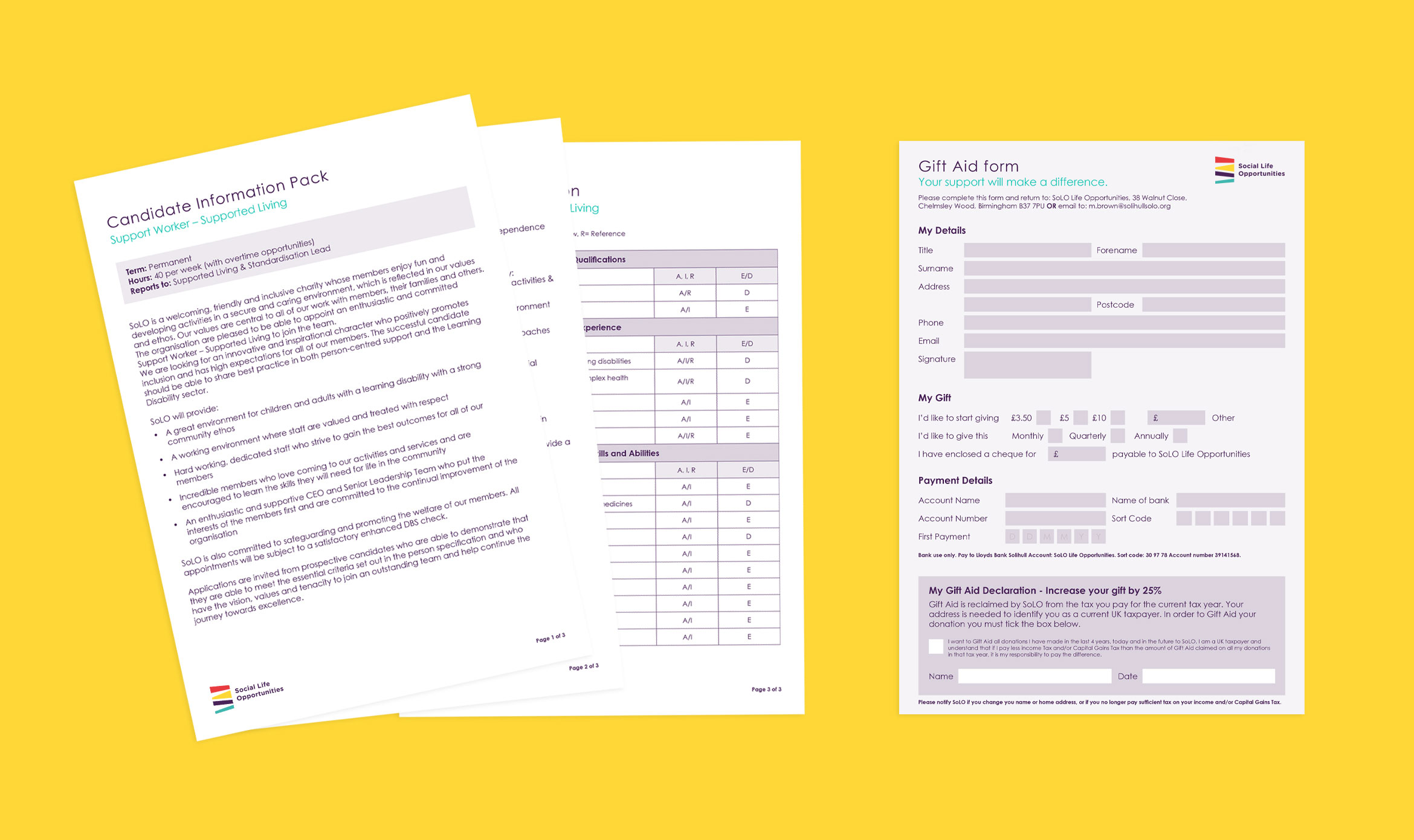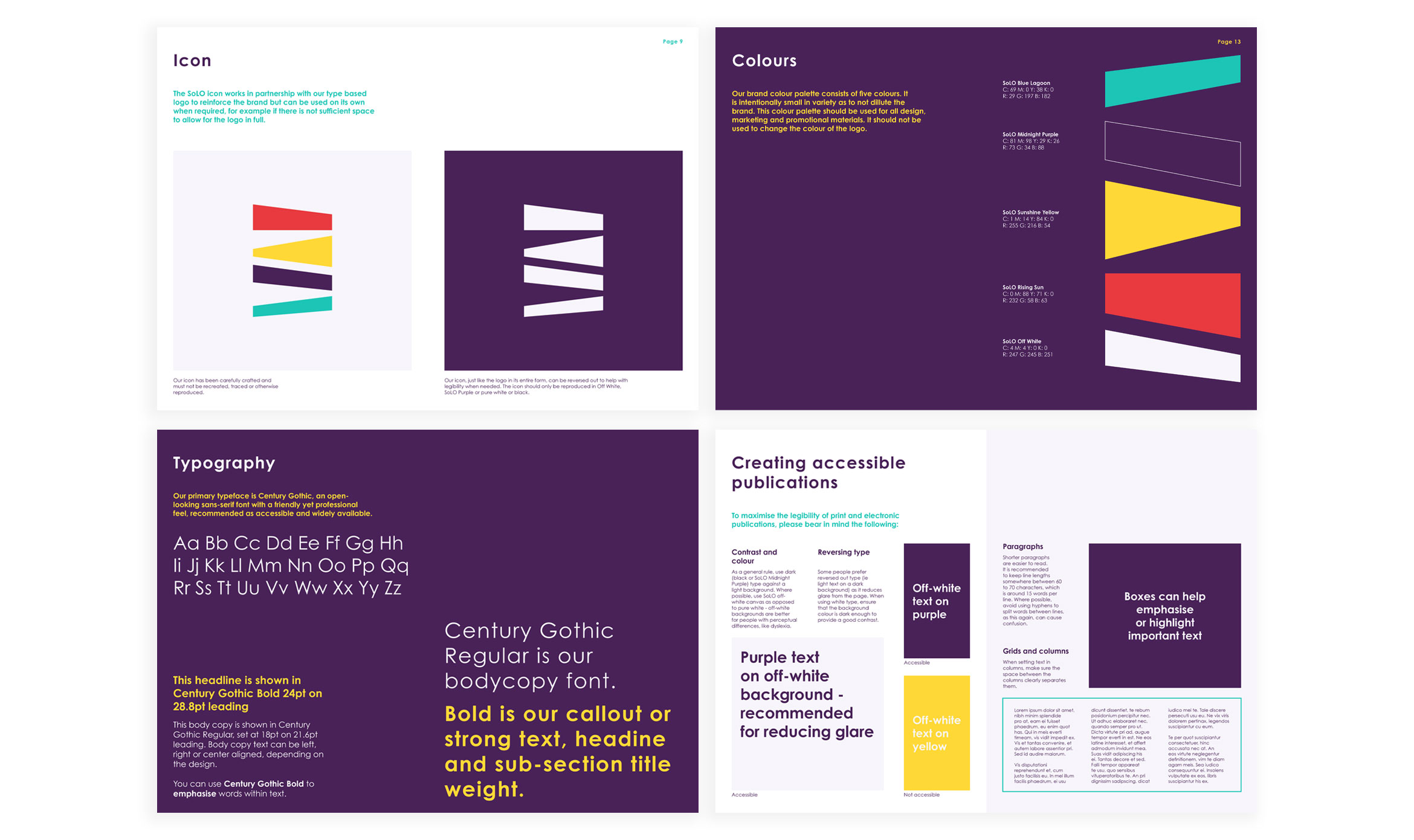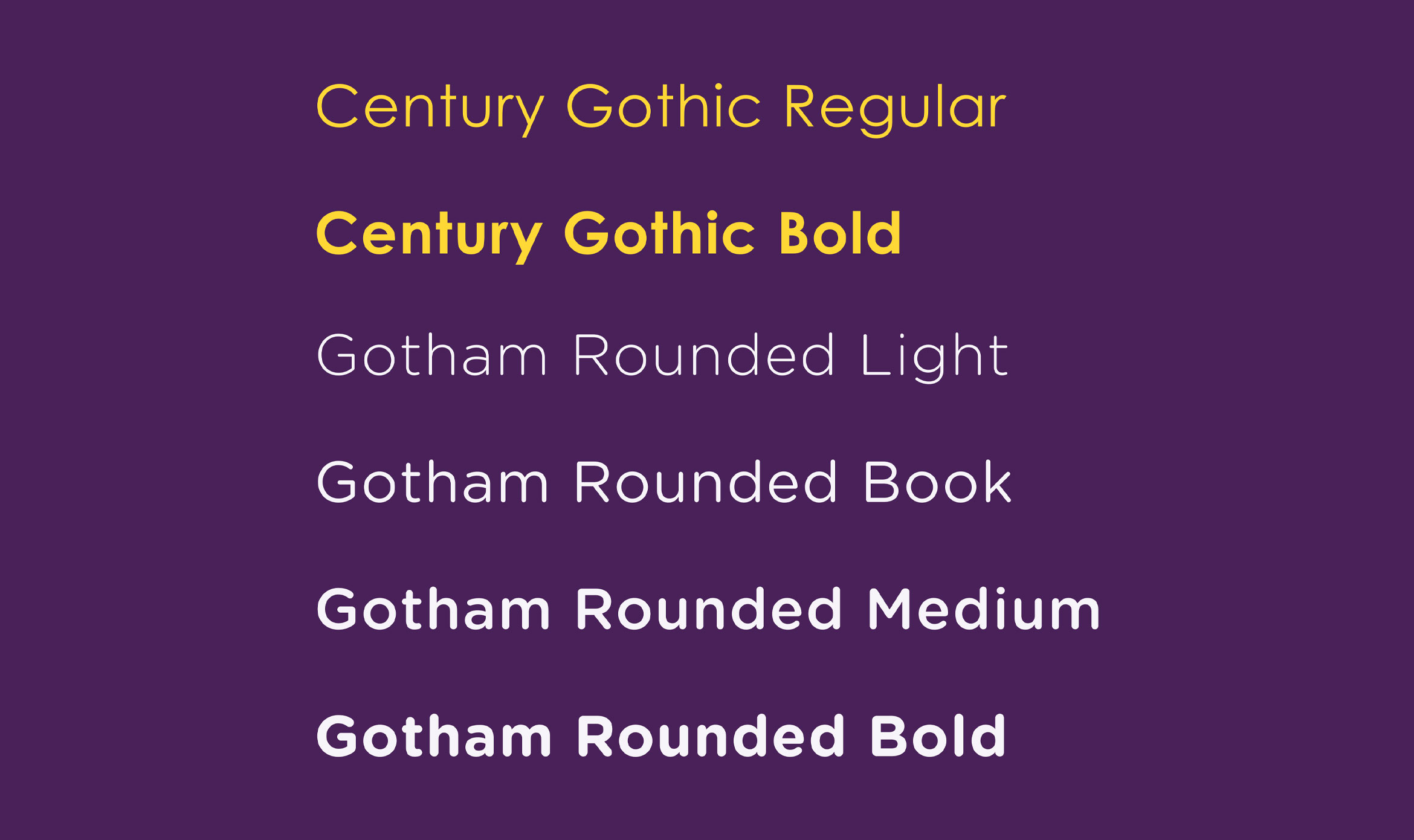 "I love my 'How To' guide to using the website and the visual ID."

Charli Nolan, Training Coordinator (& lead in-house for posting news etc on the website).
New start in a new world: living with distance
Appealing successfully to new audiences, whilst looking after existing ones, is even harder with social distancing.
Launched in the middle of the Coronavirus pandemic, the new branding and website were welcomed enthusiastically and are working well. Some did struggle with the name change, prompting our client to engage positively, using our work to show evidence about why it was necessary and how others felt about it, with real authority and conviction.
We are looking forward to when Social Life Opportunities can once again run a full programme of events and thus test the website and the renewed articulation of its purpose, more thoroughly.
"Everything – even application forms – now looks professional and does justice to our amazing staff and services."

Maria Brown, Fundraising Coordinator