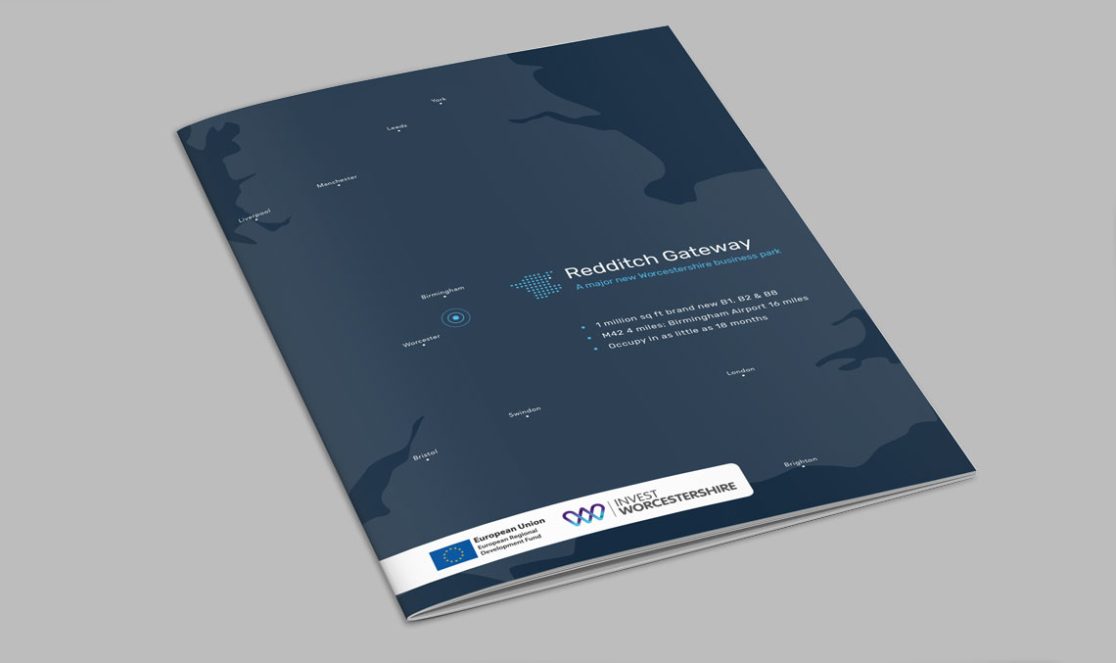 The Worcestershire Local Enterprise Partnership wanted a series of brochures to use when promoting the county's five 'game changer' business parks. Crucially, they were keen to provide more information about the broader improvements in transport and IT infrastructure, education and supply chain support systems, which traditional property agents tend to ignore.
In a competitive tender, the WLEP chose Blue Moon because of our ability to undertake research and create original material. Each brochure has two sections, the first about the site in question, the second about Worcestershire as a whole. We designed the brochures from scratch, creating an overall concept for a consistent visual identity with variations specific to each site. This included logo format, colour palette, fonts and styling for numerous original infographics, all created in-house.
The five sites are Redditch Gateway, Malvern Hills Science Park, South Kidderminster Enterprise Park, Worcester Six and Worcester City. The brochures feature the new Invest In Worcestershire branding, having been designed prior to its unveiling.
As a side project, specifically for use at the MIMPIM property trade event in the south of France, we also produced a six sided "business card" for attending WLEP representatives promoting the Malvern Hills Science Park. The small format was considered ideal for delegates otherwise weighed down with large format brochures they would almost certainly ditch before flying home.