World No.1 pen tablet maker
Japanese technology giant Wacom has 88% of the world market in creative pen tablets used by everyone from Disney and Warner Bros to, er, us – and, on the continent, is similarly dominant in biometric digital signature technologies, mainly used by banks and insurance companies. But they have struggled to break into the UK financial market and, on this front at least, our banks are way behind their overseas counterparts.
Blue Moon Creative is assisting Wacom with underlying strategy and all communications for their campaign, which will run to the end of 2017 and focus on industry events. Initial materials written and produced were piloted last month at the financial services Customer Experience Conference at CityPoint in central London. The quality of those attending was high and our printed materials met with firm approval from Wacom executives and delegates alike. We shall continue the Wacom campaign throughout 2017.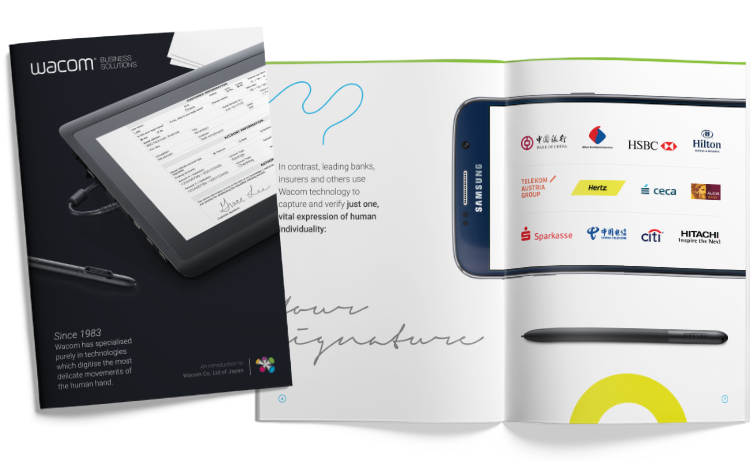 HSBC, Citi Bank and Bank of China, to name but a few, use Wacom technology to capture and verify signatures on their signature pen tablets from anywhere in the world. We designed marketing materials to emphasise the vital expression of human individuality and significance the technology brings, through case studies, information booklets, client feedback and digital media packs.