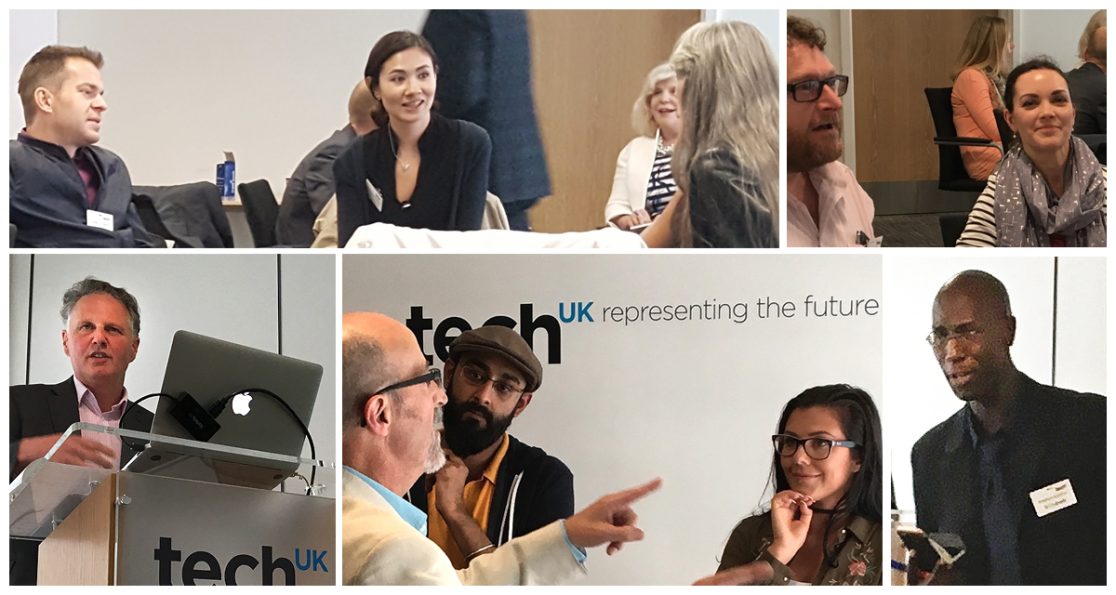 With masterful help from our good friend and facilitator, Rasheed Ogunlaru, we ran the first ever seminar-cum-workshop on our 'Beatles theory of creativity' yesterday. TechUK's feedback forms can be brutal, so I'm delighted (and more than a little relieved) to report that the feedback was wholly positive and that a good and useful time was had by all. Around 20 techUK member companies were represented.
After a warm-up led by Rasheed, the workshop started with me (Michael) explaining the core elements of our Beatles-inspired BRAVE = SAFE approach to identifying what is most authentic about an organisation, how to import radical but proven ideas from other fields, and the internal effect this process has on motivating teams and raising their sights. Rasheed then led a number of exercises – all involving breaking up into small groups, racing against the clock, then breaking again into different groups – before a final, reflective group discussion. Neville Merritt, who heads the techUK Marketing Group, described the event as "Certainly among the best sessions we have had".
We are most grateful to techUK for hosting this event. Based in St. Bride Street London EC4, techUK represents over 950 member companies which, between them, are responsible for more than half of all UK tech sector employees. www.techuk.org
Get in touch
Have a project in mind?