We love working with local retailers. Hot on the heels of online-only youth market brand Vita Vivet, which we launched last month, comes Ochre – a ladies fashion brand with a walk-in shop in Pershore's Royal Arcade.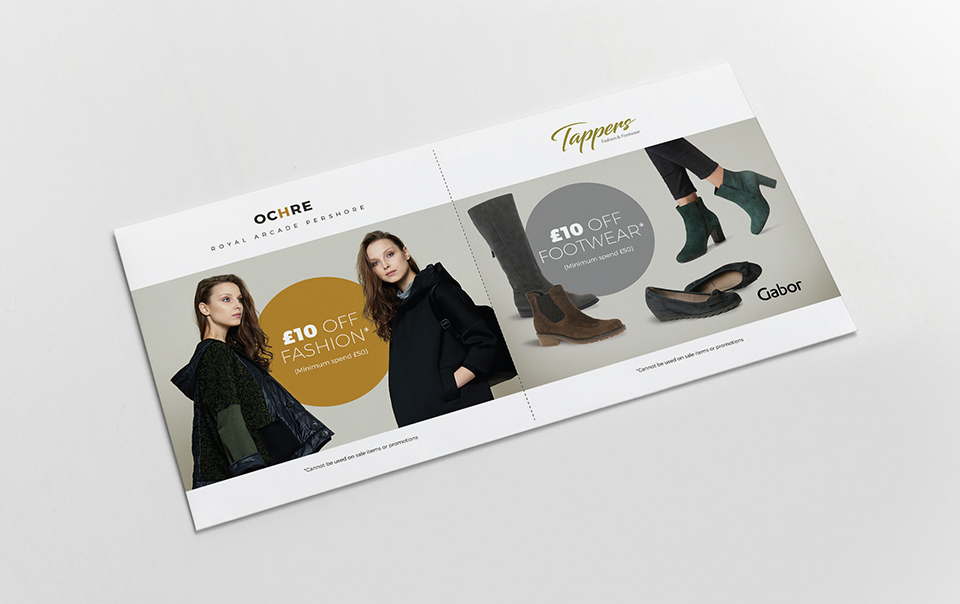 Like sister brand Tappers, for Ochre we are combining the credibility of a high street presence, with the reach of email marketing and direct marketing via local leisure destinations and direct mail. Online sales will follow.
Though in an established location for ladies fashion, Ochre is tucked away off the High Street. Our promotional material thus included prominent use of the address and a map to make sure people knew of the shop opening and how to find it. A voucher for discounts on the opening day encouraged attendance at the launch – and helped owner Janice Brown to identify those coming in response to specific promotions. The launch was, she says, "a real success" with over 170 people and lots of sales.