Established Italian leader in online identity authentication targets virgin UK audience.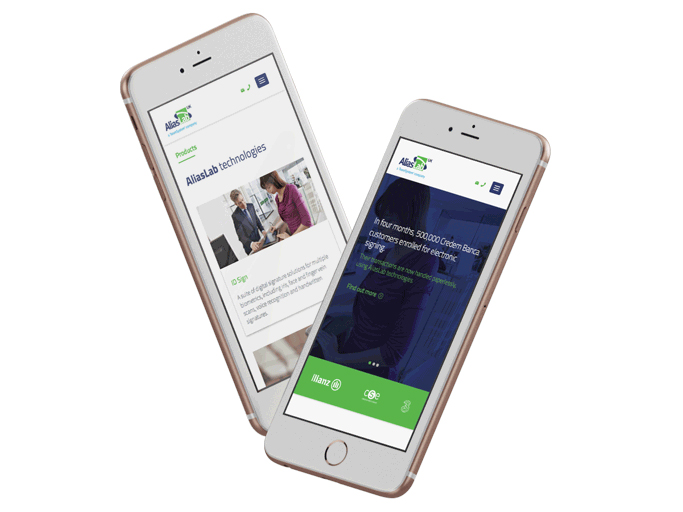 It's quite hard, when you have a big reputation as THE top dog in town, to go to a different town and realise that no one knows who you are, what you do or why they should care. This was essentially AliasLab's position. As the lead partner with several major EU banks, with the Italian state post office, the state lottery and that country's largest insurance company, their reputation preceded them wherever they went. In surprisingly backward UK, though, no bank even uses biometric signature technology to sign up new customers and few properly understand it. Working with colleagues in the B Cubed group, we are helping AliasLab to raise their profile in the UK, starting with this simple 'what we do & why you should care' website.
Get in touch
Have a project in mind?