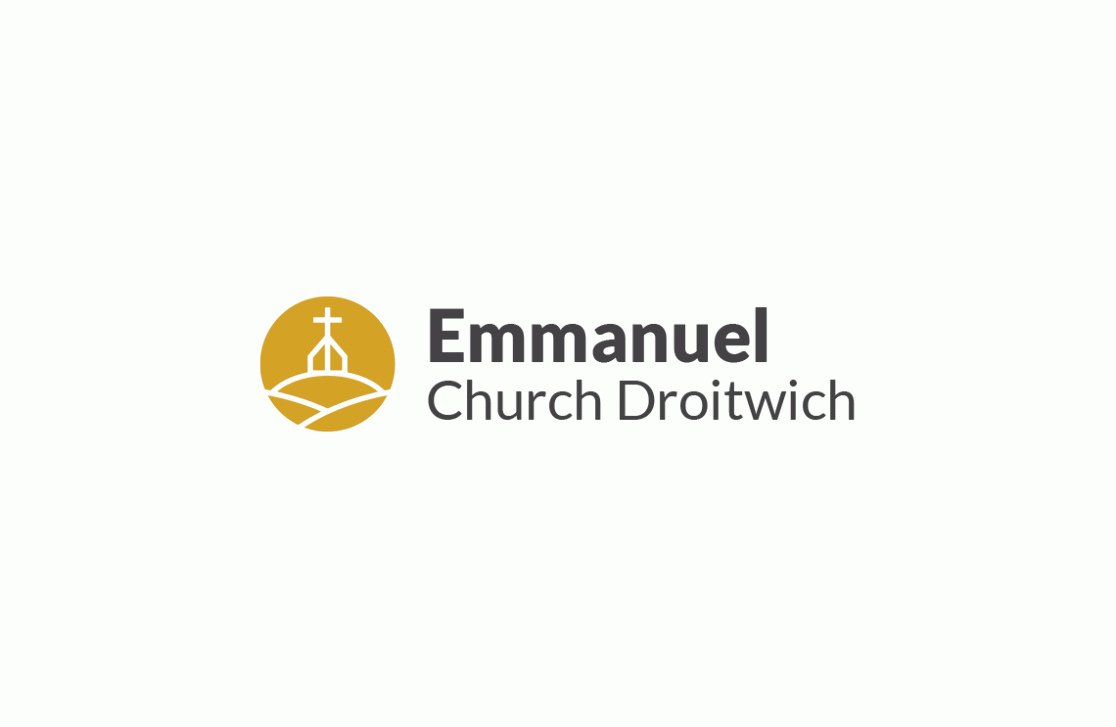 The Emmanuel Church Droitwich wanted new branding which expressed the sacred, formal nature of their purpose, their approachable, energetic style and their new church building. Pointing out that it was widely referred to as "the church on the hill", they also wondered if that should be used as a tagline.
Instead, our solution keeps it simple by making reference to the hill graphically and – the brave move – giving Emmanuel a line to itself. This was counter-intuitive, but highlights the most important part of what is very much a three word name AND paves the way for the logo to double-up whenever required, serving as both logo and masthead for signage and documents and more. This makes branding anything easier and visually simpler.
Similarly, restricting the palette to just a few, calming yet warm, main colours, means these can be used flexibly to allow for different contexts and to differentiate between different categories such as, say, a schedule showing events for adults, children and the whole congregation.
Is it working? Well, Malcolm Wood, our lead contact at Emmanuel Church, started off by saying how enthusiastic his team and – to his great delight – the architect of the new building, liked it. Since then, he has written saying "We are so glad of your help – it is transformational for us", which is about as good as it gets, when you think about it.