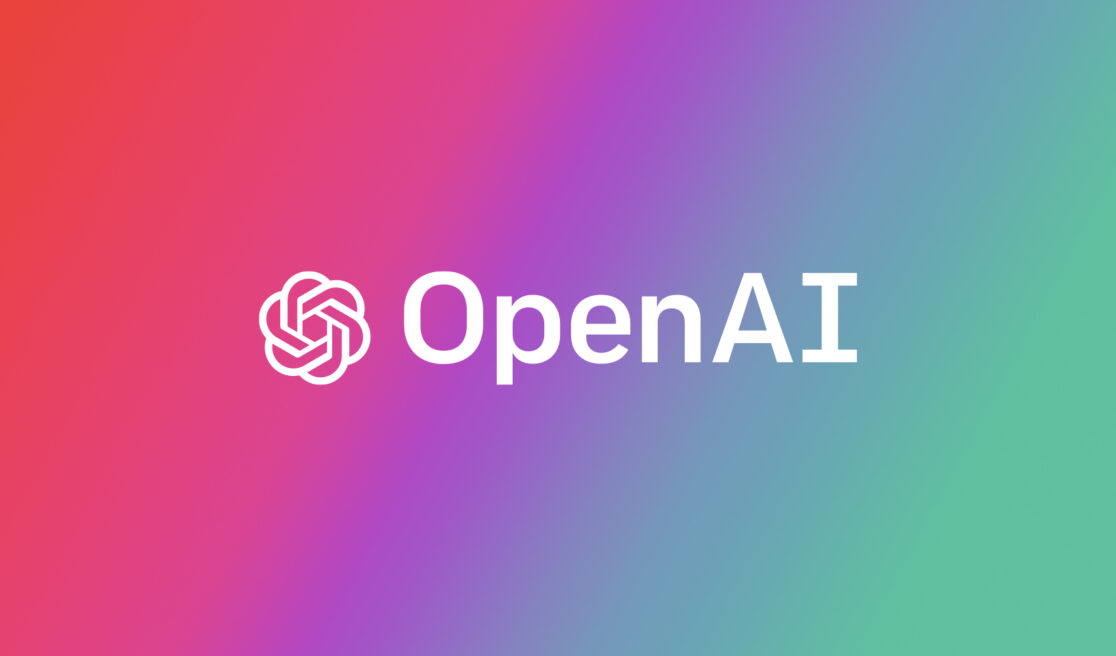 The ChatGPT computer from OpenAI just wrote bespoke T&Cs for us in 30 seconds. It's very close to what we have spent hours researching, debating and refining. It also, in the blink of an eye, wrote a website privacy policy that I suspect will prove very similar to one which expensive lawyers are working on for a client of ours, right now. Where will this and other applications of AI technology, take us?
Our lawyer will stress that, if I use the T&Cs which ChatGPT created and they turn out to be flawed, I'll have no one to blame or sue. He's right of course. But if I'm a self-funded start-up with no cash, a lawyer can't help me anyway. ChatGPT's help is free (for now) and way, way better than nothing. Similarly, the suggestion I got from Chat GPT when I asked it to 'write a website privacy policy for a UK electrical appliance retailer selling online, using the Magento shopping cart platform', is unique to me and might well be flawed, but it's pretty good. It's certainly better than many of the cut & paste policies we see out there. Judge for yourself, though – Chat GPT's answers are pasted in at the foot of this post.
Chat GPT and AI technologies like it are scarily powerful. In common with other scary forces (fire and electricity spring to mind), its effects are going to be dramatically good and bad, often in unintended, unpredicted ways. Care and wisdom will need to be taken.
I don't think that humanity's record is looking too good on that front right now, but we don't have to just hope for the best. Individually, we can act to use it well (especially whilst it is free of everything, including ads). How might we at Real Branding use it, now? My thoughts at the moment are that:
– As a quick, second opinion, it has clear value in relation to decisions around policy making, coding of website functions, efficient database structuring and more.
– As a research tool for scanning and summarising work that is already out there, it is just brilliant (though not up to date: it has no post-2021 data).
As a substitute for individual thought, reflection and writing though, Chat GPT is dangerous. It'll be all too easy for a procrastinating student to give it a sufficiently distinct task, to get a genuinely unique essay, in moments. A thousand words on the impact of the philosopher Karl Popper, written in the style of Hemingway? Ready in 30 seconds. Of course, the student won't have learned a thing, except how to cheat well. Looking at how our country and others have been governed lately, a cynic might say that's a core survival skill in the modern world. We, though, can use it to do our jobs better, improve our productivity, avoid pitfalls – and hold those who would use it badly, to account.
You can sign up and try Chat GTP here: https://openai.com/blog/chatgpt/
The two requests I gave to Chat GPT were:
– Write terms and conditions for a UK branding and website development agency.
– Write a website privacy policy for a UK electrical appliance retailer selling online, using the Magento shopping cart platform, Google Analytics and Hotjar.
Answer 1: Terms and conditions for a UK branding and website development agency
1. Introduction
These Website Standard Terms and Conditions written on this webpage shall manage your use of our website, Webiste Name accessible at Website.com.
2. By using our Website, you accepted these terms and conditions in full. If you disagree with these terms and conditions or any part of these terms and conditions, you must not use our Website.
3. License to use website
Unless otherwise stated, we or our licensors own the intellectual property rights in the website and material on the website. Subject to the license below, all these intellectual property rights are reserved.
You may view, download for caching purposes only, and print pages from the website for your own personal use, subject to the restrictions set out below and elsewhere in these terms and conditions.
You must not:
– republish material from this website (including republication on another website);
– sell, rent or sub-license material from the website;
– show any material from the website in public;
– reproduce, duplicate, copy or otherwise exploit material on our website for a commercial purpose;
– edit or otherwise modify any material on the website; or
– redistribute material from this website except for content specifically and expressly made available for redistribution.
Where content is specifically made available for redistribution, it may only be redistributed within your organisation.
4. Acceptable use
You must not use our website in any way that causes, or may cause, damage to the website or impairment of the availability or accessibility of the website; or in any way which is unlawful, illegal, fraudulent or harmful, or in connection with any unlawful, illegal, fraudulent or harmful purpose or activity.
You must not use our website to copy, store, host, transmit, send, use, publish or distribute any material which consists of (or is linked to) any spyware, computer virus, Trojan horse, worm, keystroke logger, rootkit or other malicious computer software.

You must not conduct any systematic or automated data collection activities (including without limitation scraping, data mining, data extraction and data harvesting) on or in relation to our website without our express written consent.
You must not use our website to transmit or send unsolicited commercial communications.
You must not use our website for any purposes related to marketing without our express written consent.
5. Restricted access
We reserve the right to restrict access to areas of our website, or indeed our whole website, at our discretion and without notice.
If we provide you with a user ID and password to enable you to access restricted areas of our website or other content or services, you must ensure that the user ID and password are kept confidential at all times.
We reserve the right to disable your user ID and password at any time in our sole discretion without notice or explanation.
6. User content
In these terms and conditions, "your user content" means material (including without limitation text, images, audio material, video material and audio-visual material) that you submit to our website, for whatever purpose.
You grant to us a worldwide, irrevocable, non-exclusive, royalty-free license to use, reproduce, adapt, publish, translate and distribute your user content in any existing or future media. You also grant to us the right to sub-license these rights, and the right to bring an action for infringement of these rights.
Your user content must not be illegal or unlawful, must not infringe any third party's legal rights, and must not be capable of giving rise to legal action whether against you or us or a third party (in each case under any applicable law).
Scope of services: The agency will provide branding and website development services as outlined in the project proposal and/or contract. Any additional services requested by the client will be subject to additional fees.
Payment terms: The agency will invoice the client for 50% of the total project fee upon signing of the contract and the remaining 50% upon completion of the project. Payment is due within 14 days of the invoice date.
Termination: Either party may terminate the contract at any time by providing written notice to the other party. In the event of termination by the client, the agency will be entitled to payment for any work completed up to the date of termination. In the event of termination by the agency, the client will be entitled to a full refund of any fees paid.
Confidentiality: The agency and its employees will maintain the confidentiality of all client information and will not disclose it to any third party without the client's prior written consent.
Intellectual property: The agency retains ownership of all intellectual property rights in any materials developed as part of the project, unless otherwise agreed in writing. The client will have a perpetual, non-exclusive license to use such materials for the intended purpose.
Warranties: The agency warrants that it will perform its services in a professional and timely manner. The agency makes no other warranties, express or implied, and specifically disclaims any warranty of merchantability or fitness for a particular purpose.
Limitation of liability: The agency will not be liable for any indirect, incidental, or consequential damages arising out of or in connection with the project or these terms and conditions. The agency's total liability to the client for any claim arising out of or in connection with the project or these terms and conditions will not exceed the total fees paid by the client to the agency under the contract.
Governing law: These terms and conditions and any disputes arising out of or in connection with the project or these terms and conditions will be governed by and construed in accordance with the laws of England and Wales.
Answer 2: A website privacy policy for a UK electrical appliance retailer selling online, using the Magento shopping cart platform, Google Analytics and Hotjar.
Answer:
Here is a sample privacy policy for a UK electrical appliance retailer selling online using the Magento shopping cart platform, Google Analytics, and Hotjar:
Introduction:
At [Retailer Name], we are committed to protecting your privacy and ensuring that your personal information is secure. This Privacy Policy applies to our website, [website URL], and explains how we collect, use, and share personal information when you visit our site or make a purchase. By accessing our website, you consent to the collection, use, and sharing of your personal information as described in this Privacy Policy.
Information We Collect:
When you visit our website, we may collect the following types of personal information:
– Contact information, such as your name, email address, and phone number
– Demographic information, such as your age, gender, and interests
– Payment information, such as your credit card details
– IP address and device information, such as your device type and browser type
We may collect this information through various forms, including when you create an account, make a purchase, sign up for our newsletter, or interact with our website through the use of cookies and other tracking technologies.
Use of Personal Information:
We use the personal information that we collect for the following purposes:
– To process your orders and deliver the products you have purchased
– To communicate with you about your orders and provide customer support
– To personalize your experience on our website, such as by showing you recommended products based on your previous purchases
– To improve our website and marketing efforts, such as by analyzing website traffic and user behavior
Sharing of Personal Information:
We may share your personal information with the following third parties for the purposes described above:
– Our service providers, such as payment processors and fulfillment centers
– Our marketing partners, such as email marketing service providers
– Google Analytics and Hotjar, for the purpose of analyzing website traffic and user behavior
We will only share your personal information with these third parties to the extent necessary to provide the services described above. We do not sell or rent your personal information to any third parties for their own marketing purposes.
Data Security:
We take appropriate technical and organizational measures to protect your personal information against unauthorized or unlawful processing and against accidental loss, destruction, or damage. However, please note that no data transmission over the internet is completely secure, and we cannot guarantee the security of your personal information.
Cookies and Other Tracking Technologies:
We use cookies and other tracking technologies to personalize your experience on our website and to analyze website traffic. A cookie is a small piece of data that is stored on your device to help us recognize you when you visit our website. You can adjust your browser settings to refuse cookies or to alert you when a cookie is being sent. However, if you disable cookies, some features of our website may not function properly.
We also use other tracking technologies, such as web beacons, to collect information about your interactions with our website. These technologies may be used in combination with cookies to track your movements across different websites and to personalize your experience on our website.
Links to Other Websites:
Our website may contain links to other websites that are not operated by us. We are not responsible for the privacy practices of these third-party websites, and we encourage you to read their privacy policies before providing any personal information.
Changes to This Privacy Policy:
We reserve the right to update this Privacy Policy at any time. We will notify you of any changes by posting the revised Privacy Policy on our website. Your continued use of our website after the revised Privacy Policy takes effect will constitute your acceptance.